The Logger Project

's goal was to create an original, regionally specific play in collaboration with the Blue Ox Millworks, Ink People Center for the Arts, Four on the Floor, residents, historians, logging families and timber companies.

The Logger Project

, took place over a eighteen-month period. The project was developed through a community-engaged theater making process and based on the lives of Pacific Northwest logging families located in Humboldt County, California.



This project is an exploration of the logger told through an original score and stories that shape the play - a glimpse of the history, day-to-day lives, and experiences of the men and women who call themselves loggers. The play was performed at the Blue Ox Millworks historic landmark with professional actors and community members. A simple outside setting with outdated and authentic milling equipment, fire pit and 100-year-old logger home as the backdrop. The original script and score was accompanied by a bluegrass band,

Bucky Walters

, and a local choir as backup. The play began at sunset with a toasty fire center stage. At the close of each performance a Q&A took place where audience members could address the logger community and artists.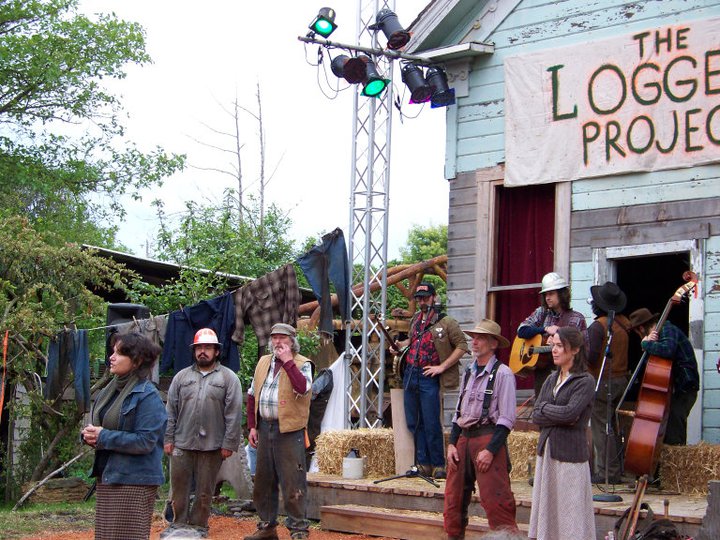 Community Partners and Sponsors