Sanctuary Stage was originally founded in California in 2008 as a nonprofit organization with The Ink People Center for the Arts. Since 2011, we continue to produce original work in the Willamette Valley located in Oregon. As a grassroots organization, our primary focus is on creating original plays through Applied, Devised, and Community Engaged Playmaking. These projects strive to promote diversity, social justice, and awareness with the stories of under-represented communities. Recently, an article focusing on Sanctuary Stage's work has been published in the International Journal of Social, Political and Community Agendas in the Arts, Oregon's Sanctuary Stage: Giving Voice to the Voiceless. Article can be accessed below.


Also, we are very excited to be featured in a new book,

Artists Activating Sustainability: The Oregon Story

, written by Dr. Barbara Sellers-Young, former Dean of the School of Arts, Media, Performance, and Design of York University.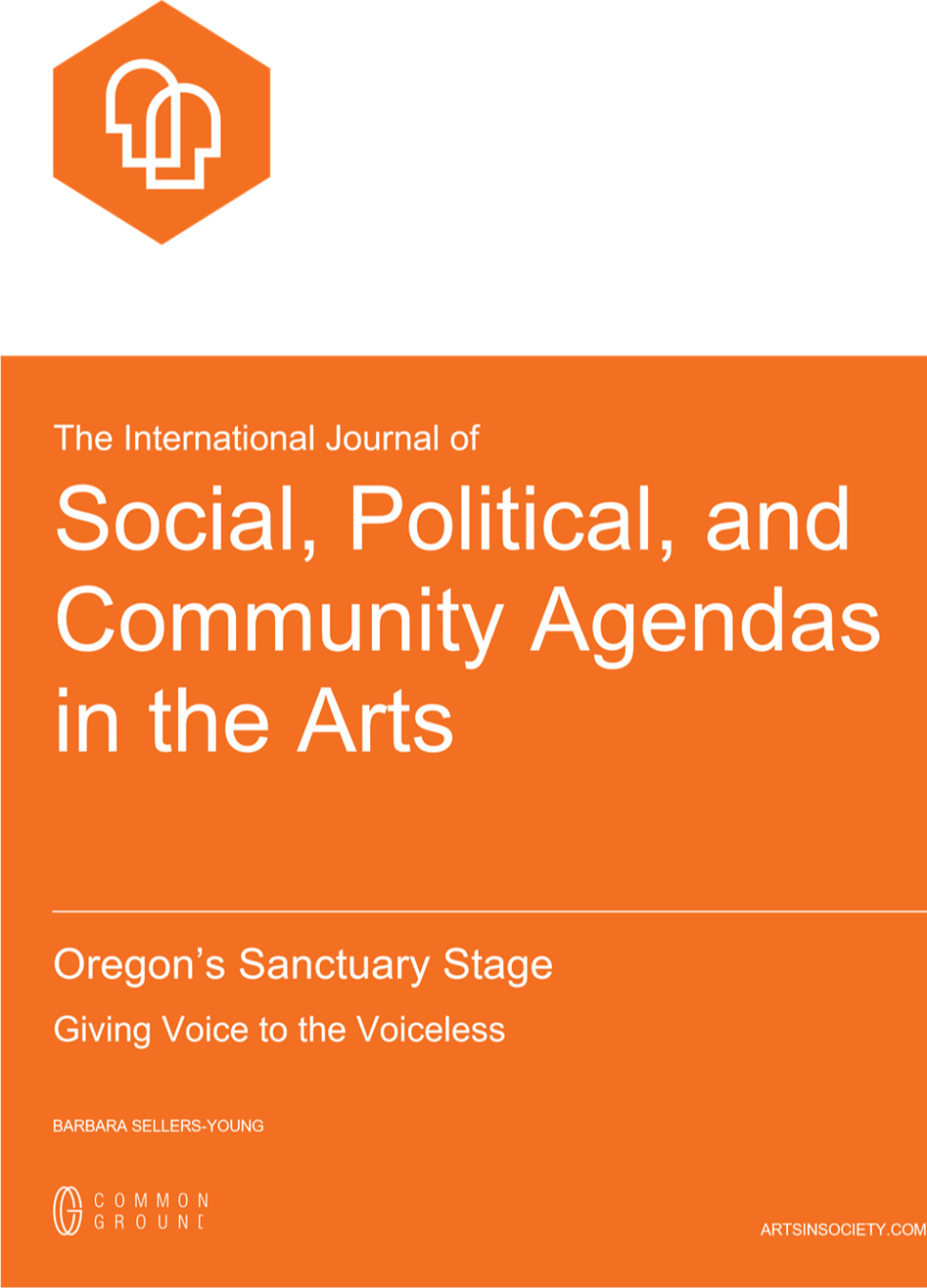 International Journal of Social, Political and Community Agendas in the Arts, Oregon's Sanctuary Stage: Giving Voice to the Voiceless
Download File