Peace Be Upon You



This play focused around the lives of middle eastern Muslim refugee experiences. This work is important in regards to creating opportunites to make a meaningful impact on the under-represented communities found within our larger community of the Willamette Valley.

Written by Dan Stone, through collaborations, interviews, and story circles conducted with college students and community members of the Willamette Valley of the Islamic faith, Peace Be Upon You examines the relationship between Sumaiya and Chelsea, college roommates in a rural Oregon University who must put aside their differences as they navigate cultural and political challenges. Powerful theater from our community!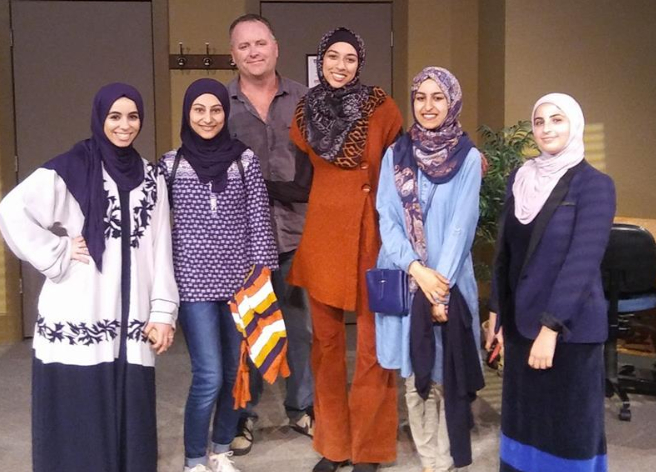 Sanctuary Stage is grateful to all the community members who supported and contributed to this project.

College students and interns worked hand in hand in service learning opportunities with communitiy members learning interview techniques and methodologies of socially engaged theater-making. In the world of Community Engagement, this work creates tangible results in direct outreach to the people around us without a voice. These projects require twelve months to complete from the moment we start going out into the field and interviewing community members to opening night. This work is special and unique within the Willamette Valley in regards to supporting diversity and outreach through the socially engaged arts.
Community Partners and Sponsors