---
Un Carol de Independence

After a request by the Mayor of the City of Independence, John McArdele, Sanctuary Stage embarked on creating an original bi-lingual play focusing on the lives, experiences and challenges of Latino families in the City of Independence. Un Carol de Independence was developed through a community engaged play-making process with information obtained from story-circles, interviews and public forums. This project was in collaboration with the City of Independence, Department of Latino Outreach and the residents of Independence.

Our objective was to involve over 900 Polk County residents to participate in the creation and performance of a new play about the Latino culture and history in the City of Independence. We expect that this project will strengthen inter-generational and cross-cultural relationships between those from different professions, ages, cultures and economic backgrounds. This project also provided sustainability for future community arts projects within the city through the professional training in community based theater-making for community members, artists and social justice advocates from within the city.

---
When working on this type of project the structure can be a difficult thing. Do we create an entirely original play or do we adapt some kind of pre-exisiting story? This is one aspect of the project that proved elusive. There was so much robust information which caused it to be a challenging effort to find the right story. Throughout our workshops with our new ensemble, they expressed a clear interest in wanting to see the past, present and future in regards to their lives in the City of Independence. How do we tell that story? What vehicle will allow us to go from past, present to future. The answer soon became very clear to us. We would adapt the structure of A Christmas Carol as the basis for our storytelling.

Synopsis:
Carolina Padilla is a frustrated 17 year old who feels as though she does not belong and that no one understands her. Carolina's father had passed away eight years earlier and her abuela had died within the last year. As the play opens we see that Carolina has been brought home by a police officer, Sergent Banuelos, of the Independence police department. She had been picked up for fighting at the Lancaster Mall in Salem where a store manager accused her of stealing. She believes that the only reason the manager accused her of this is because she is Mexican. This is not a good time for her, as she overwhelmed by a number of recent traumas and takes it out on the rest of her family and other people around her. The play takes place the night before the Community Fiesta held every August in Independence, Oregon. She is visited by a series of ghosts. the first ghost shows her the past. This ghost takes her a Bracero camp located just outside of Independence and then shows her the moment in the fields when her grandparents met.
_____________________________________________________________________________________________________________________________________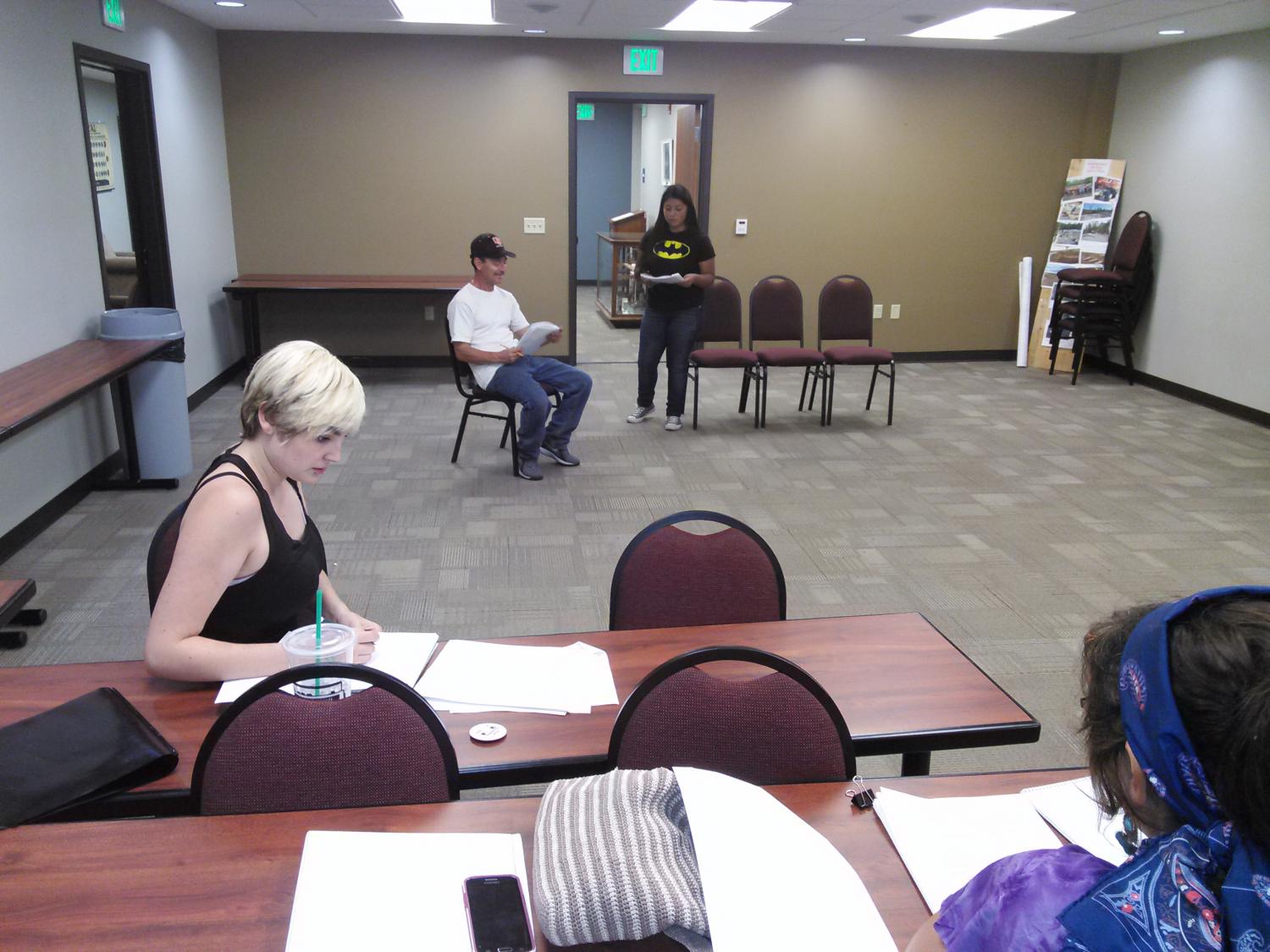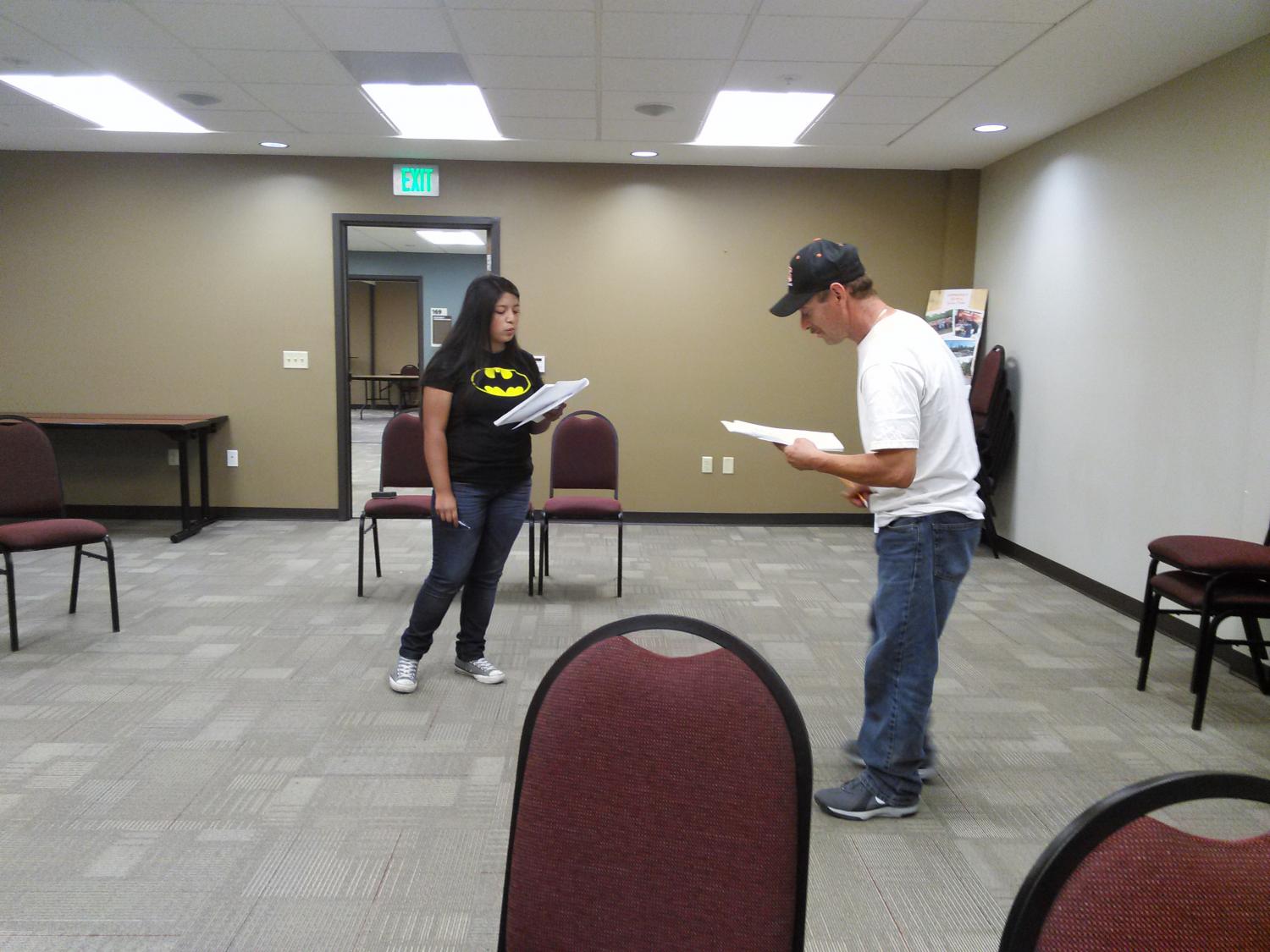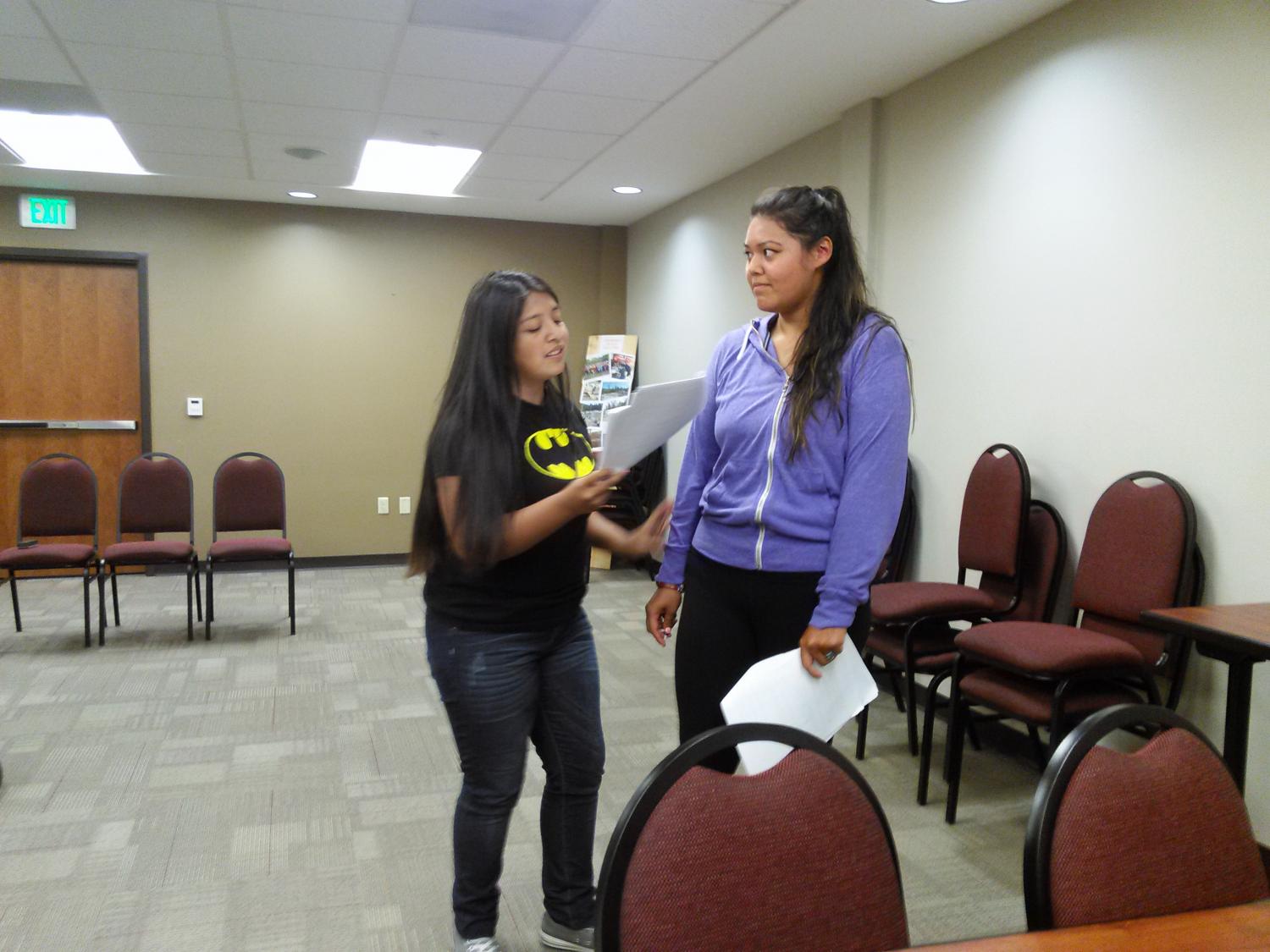 Our ensemble doing some table work with the script.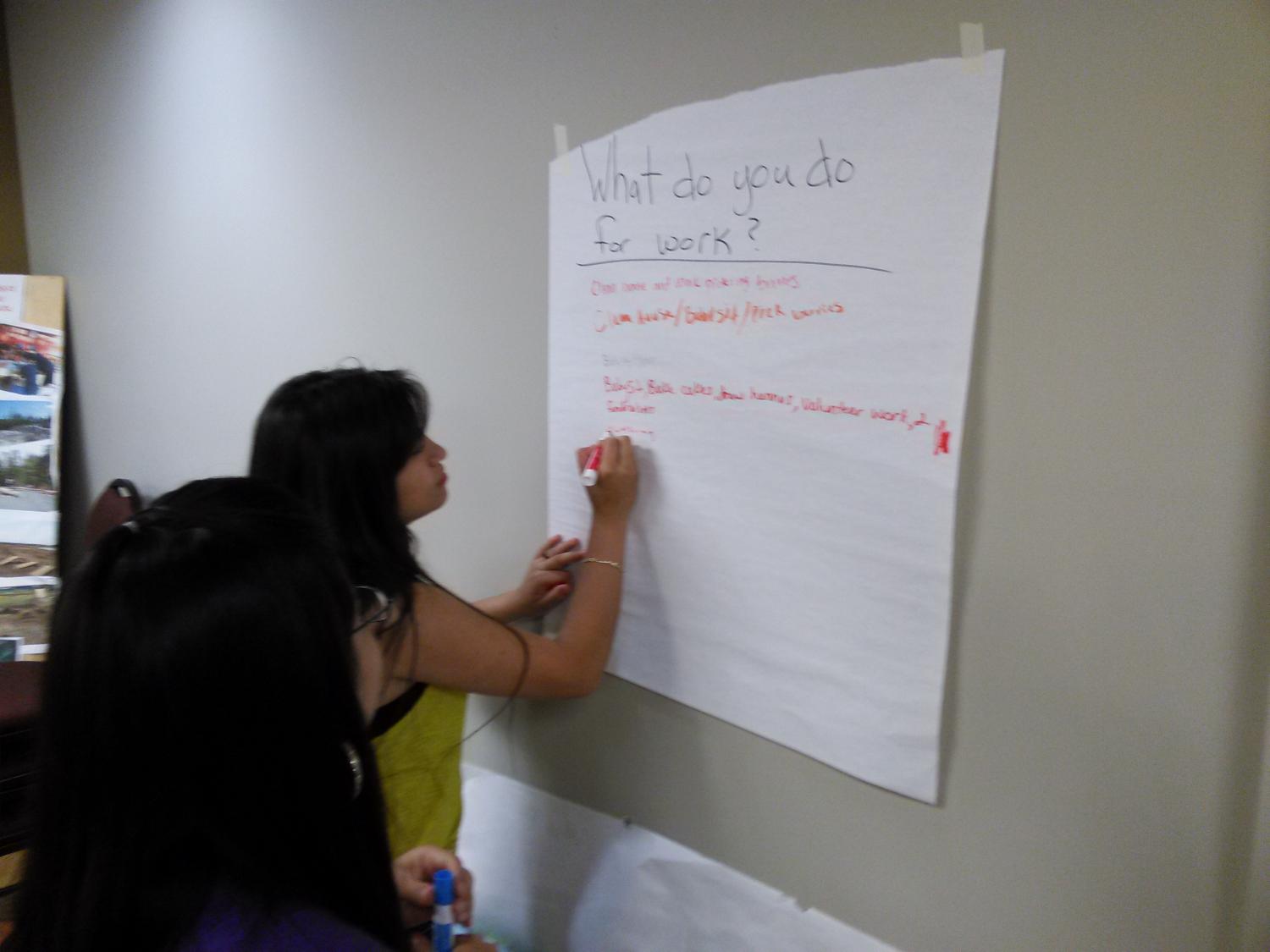 Community Partners and Sponsors